04 Apr

Reading - a basic skill and need

Reading - a basic competence and a basic need_M-8 Evolutionary pedagogy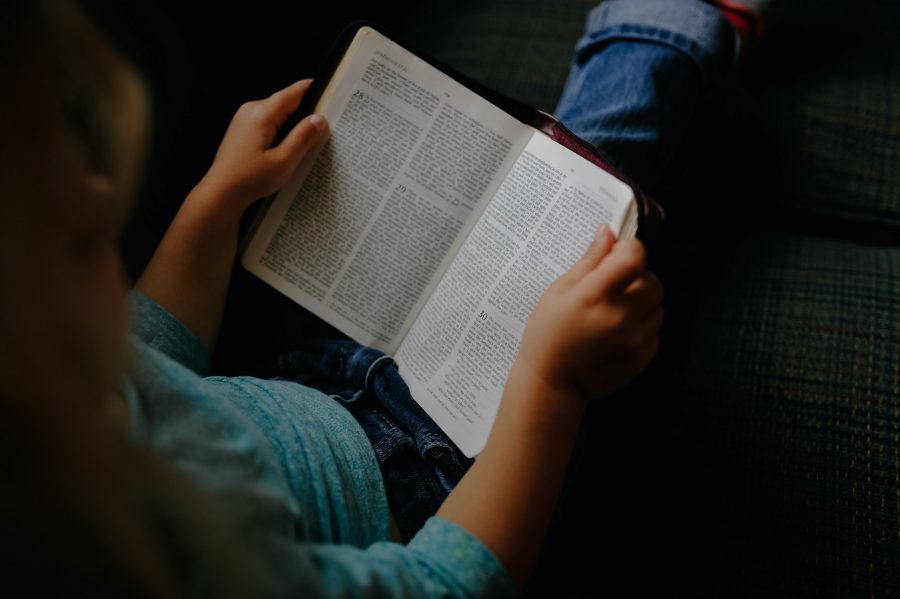 Reading - a common ritual
The foundation for reading and the joy of reading is laid at home. It starts with discovering picture books together and ends with regular reading aloud. Reading aloud in the evening after an eventful day is a calming, exciting and, above all, shared ritual. This regularity sets an important anchor.
Reading aloud is a basic need
This statement is made by DIE ZEIT, which publishes the annual Read Aloud Study together with the Deutsche Bahn Foundation. According to the Reading Aloud Study 2021, however, 32% of German parents never or rarely read aloud. In addition to a lack of time and desire, digital media and television are the main reasons for this lack of grassroots reading, according to the study.
In at least 16% of families, children do not receive any stimulation through reading aloud or storytelling. Kindergartens, childminders and daycare centres try to compensate for this as best they can.
Reading helps
Children who are read to regularly have a particularly good start in school. They have a larger vocabulary, learn to read more easily, are more empathetic and more stable.
The study also shows that reading aloud, in 90% of cases, helps children when they are looking for peace, need comfort or feel tired and agitated.
Reading - a basic skill
Reading aloud does a great deal to convey to the child what a joy reading can offer. This stimulus is important for linguistic and personal development, social skills and later access to life. This in turn is crucial for personal educational and life opportunities.
Learning to read is basic work
Learning to read is like learning to walk. The first steps are difficult and tedious. From the letter to the word, to the sentence, to the paragraph to the chapter and eventually to the whole book. It requires a lot of time and patience. It is therefore all the more important that we, as parents, are aware of our responsibility to ensure that the children make the transition from reading aloud to reading by themselves. Our children learn to read at school, but to make it fun, it takes a lot of practice to become a self-runner. This exercise takes place at home.
Reading promotes pausing and concentration
Reading requires pausing, engaging. Then images arise in the mind and the feeling of immersion and of experiencing what is written can be experienced. Thanks to digital media, stimuli are always available and children in particular are often overwhelmed by stimuli. That is why it is all the more important to accompany them, to open up this possibility for them. But they need a lot of support to learn that reading is an activity that can satisfy many needs. The result after a book or a book chapter is different than after a game or film. We should give our children access to the experience of reading and taking a break from everyday life to gain strength.
I am very shocked by the figures that show how many of us have difficulties in reading or with reading. That is why I want to draw attention to how important and crucial it is to anchor reading well in the lives of our children.
Reading is a basic skill that is laid in the first years of school. It is a cornerstone for actively participating in life.
A few figures to read
In German-speaking countries, we commute in the same corridor.
DIE ZEIT: already an article from 2018 describes that 19% of 10-year-olds cannot read properly. That will soon be 19% of adults.
Standard, 8.2.2022: Reading difficulties go through all classes. In Austria, more than 800,000 people are affected.
NZZ, 28.3.20200: According to a study, in the canton of Zurich alone 15% have difficulties in reading, calculating and writing. That is more than 140,000 people in this canton alone.
Time to act. Time to realize that the responsibility lies with us parents to give our children these tools, this joy. I will explain what it takes and how it can work in my next post.