28 Feb

4 tips for school readiness

4 tips for school readiness
School readiness is determined at school enrollment. This process is now complete and the last months in kindergarten have begun.
These are usually months with mixed feelings. Some children are already bored in kindergarten and demand more, some children are still far away from the coming school day for us parents.
4 tips for school readiness
Trained sensory perceptions
Three dimensional balance
Hand-eye coordination
Pen posture
Writing - Balance, Correctness, Beauty_M-8 Evolutionary Pedagogy.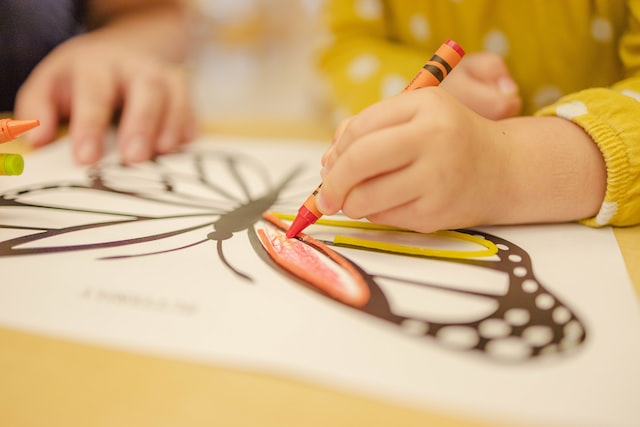 School readiness - what does it mean?
What does my child need for a successful start to school? Why does it need anything at all? In this day and age, we often get the impression that we need something for everything. Developments that used to take place without much notice and were taken for granted are now being questioned.
Fit for school
On the one hand, science and research are generating more and more knowledge about learning and development, and on the other hand, environmental influences, lifestyle changes and the pace of today's world are influencing factors on our children whose effects cannot be denied.
The free time, the free play, the movement in nature and the discovery that comes with it are no longer comparable to what we were allowed to experience in our childhood. Developmental steps, however, are necessary and have an influence on learning and behavior.
We should not deny the changed circumstances and make use of the available knowledge. Thanks to science and research, there is now a lot of knowledge about the prerequisites for stress-free learning. Well-functioning sensory perceptions are the basis for stress-free learning.
With its movement exercises, Evolutionary Pedagogy® creates the individual conditions for learning to take place in a relaxed and stress-free manner. It takes a fine interplay to meet the demands of school in a relaxed way.
A well-trained sensory perception. This means accurate hearing, accurate vision and good body and spatial perception.
By a three-dimensional balance is meant an automated understanding of right/left, up/down, front/back.
Coordinated hand-eye movement is important for error-free transcription.
Correct pencil posture is often underestimated. This is already shaped in kindergarten and should be steered in the right direction at an early stage. This is necessary in order to develop fluent handwriting and to be able to keep up with the increasing pace of writing - in the higher grades.
These requirements can be met in a playful way through targeted movement exercises create. Since the mental development is prepared on the physical level, all conditions are thus fulfilled to create a good start to school and to meet the new competencies of reading, writing and arithmetic light-footedly and with joy.
The first years of school are very important - I think even the most important years of school - for our children. Why? The easier it is to get started, the easier it is for your child to progress, and the better he or she stores this new experience. It's not just about the 'school setting' and the associated routines such as punctuality, concentration, curiosity. It is above all about learning the basics - reading, writing, arithmetic - on which everything is built and how your child discovers this for himself.
Because, from how I perceive something (do I have to struggle, do I get along well, do I enjoy it), I derive my behavior and that becomes my experience. This has an effect on everyday school life, as well as on the completion of daily homework.
The joy of understanding something and being able to do something new holds incredible power. Starting with the right prerequisites saves our children and ourselves a lot of suffering and stress.
More information about Evolutionary Pedagogy and testimonials and the network of evolutionary educators in your area.